Your Free Guide to

HIPAA Training
Keep your organizations and employees compliant with this essential guide to HIPAA training and enforcement.

What you'll find in the HIPAA training guide:
The "five W's" of HIPAA training (who, what, where, when, and why)

Consequences of skipping training enforcement

Key takeaways for employees when taking training
Everything You Need to Know About HIPAA Training in One Guide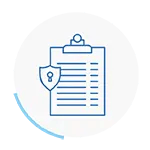 Who Should Receive Training?
Clarify exactly who on your team should receive HIPAA training and how training differs based on organization type.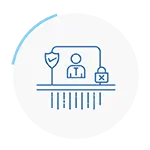 What Should Training Accomplish?
Guarantee that employees walk away from training with the right knowledge and skillset to prevent making costly mistakes.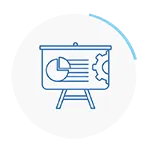 How Can You Enforce Training?
Protect your institution from HIPAA violations by learning when to require training and how to enforce it.
HIPAA Training: The Compliance Step You Cannot Afford to Skip

Organizations That Fail to Require HIPAA Training
22% of healthcare cybersecurity incidents are caused by insider errors.

$98k average in fines were paid by non-compliant organizations in 2022.

75% of organizations report feeling unprepared for cybersecurity threats.

Organizations That Require HIPAA Training
Ensure all employees have the HIPAA knowledge they need to avoid costly mistakes.

Protect your organization from fines, legal penalties, and reputational damage.

Gain the infrastructure necessary to be prepared for cybersecurity threats and breaches.
Solidify Compliance Across Your Organization with Your HIPAA Training Guide
Download HIPAA 101: Your Guide to HIPAA Training for a free resource covering the essentials of training and enforcement and prepare your team to remain compliant year-round.
Intraprise Health team made a complex process manageable and straightforward.

It was great to work with people who understand the landscape and are there to help. It is a bonus that the software simplifies and automates so much of the time-consuming processes.


© 2022 All rights reserved.